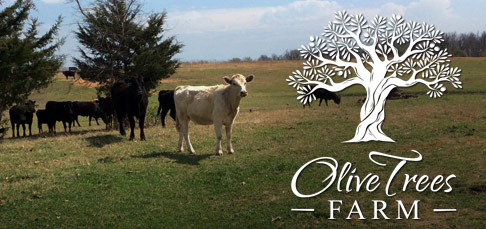 Farm Raised Beef
Coming soon: Farm raised beef for sale!
Beginning May 1, 2017, we will have farm-raised hamburger for sale! This beef comes from animals that were pasture-raised here on our farm. This is your chance to purchase locally-raised beef. It will be available in frozen, one pound packages.
Beef Price: $5.00/lb
Where to buy Olive Trees Farm Beef
Pick up a package to take home when you visit Farmland Adventures in the fall!
Donít want to wait until fall? Give us a call at 479-757-9269 for prices and details on availability
Learn More
We're pleased to be able to offer this option and hope to be able to expand our selection of products soon!