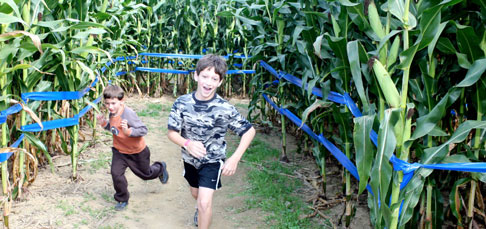 Giant Corn Maze
Be prepared to get lost on a fantastic adventure. Inside our 9-acre Giant Maize Quest® Corn Maze, you will find twisting pathways, questions and answers, and picture rubbings. It's a maze, it's a game, it's educational, and it's FUN!
Spend quality time together with your family, friends, or group sharing experiences. The maze is the ultimate experience because you are lost and must work through the challenge together. This will allow you to share the victory together.
Maze Tracker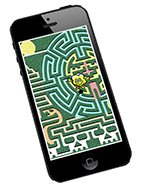 You can now "follow yourself" through the maze with our new Maze Tracker game.

Use your smart phone and our Maze Tracker mobile website for a new twist to fun in the maze! Just log in, choose your character, and use your phone to go through the maze!
2016 Corn Maze
The 2016 Corn Maze theme is "Vote 2016." As you explore the maze, learn about the electoral process, our government system, and other historical facts."
Mini Corn Maze
Enjoy our smaller Mini Maze, hidden within the Giant Corn Maze! At approximately 1 acre, this maze is great for younger explorers not quite ready for the Giant Corn Maze. Older participants can experience both mazes!
Flashnight Lights
Be sure to visit us at night for Flashlight Nights - a totally unique experience in the maze. [more info]
Past Corn Mazes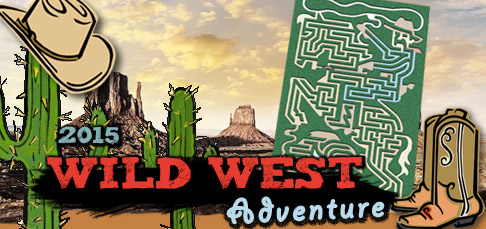 The 2015 Corn Maze theme is "Wild West Adventure." Journey through the taming of the American West. Explore outlaws, cowboys, Indians, the gold rush, and the great railroad. Maze design includes a cowboy on horseback and a buffalo.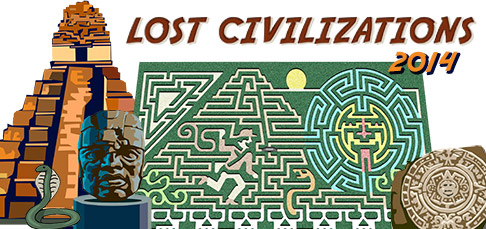 The 2014 Corn Maze theme was "Lost Civilizations." Journey to the ancient past to discover the secrets of lost civilizations. Maze design includes sun with South American pyramid.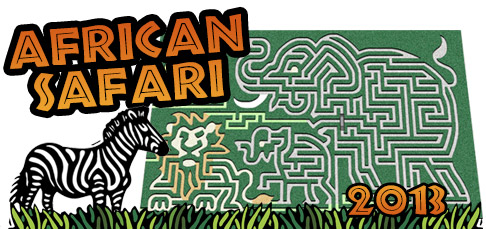 The 2013 Corn Maze theme is "African Safari". Join in a safari that explores the great continent of Africa! Discover the diverse peoples and customs of many nations and 'hunt' for exotic animals. The maze design includes an elephant, baby elephant, lion, and sun.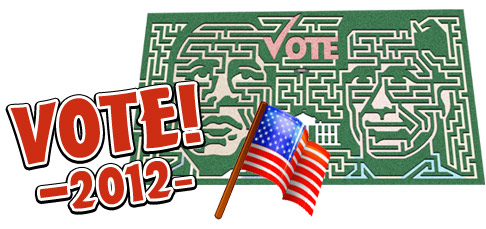 2012's maze theme was "Vote!" Visitors explored the heritage of our freedoms and discovered the importance of voting in safeguarding the rights that were passed down from our founding fathers. The maze design included the images of Obama and Romney with the White House in between.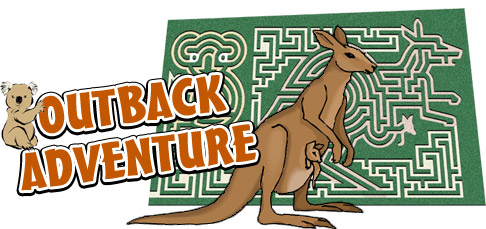 Our inaugural maze in 2011 was "Outback Adventure" - an adventure in the land down under! The design and game inside the maze allowed visitors to experience and learn about Australia. Visitors traveled to the Outback to find nine creatures unique to this island continent. This theme was a great way to learn about the history and native people as visitors explored the giant momma kangaroo complete with a baby joey in her pouch.