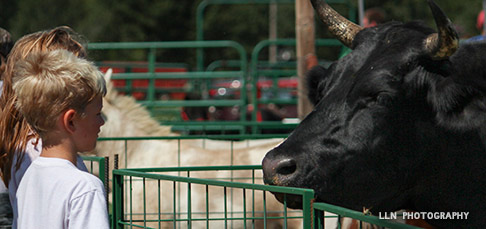 Petting Farm & Pony Rides
What child doesn't love animals? A visit to Farmland Adventures will allow them to ride a pony and see farm animals up close. Our animals are friendly, and we can tell you about each one personally so you can get to know them. We love kids, and we love animals, so together it's a great combination!
Please note, availability of specific animals may change without notice due to weather conditions or other circumstances. Also, in the case of rain, pony rides will not be available and farm animals will probably be under cover.
Petting Farm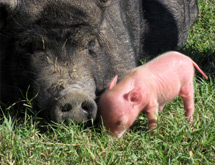 Pet and feed our animals! Our farm animals include alpaca, sheep, goats, pigs, calves, ponies, a mule, donkeys, a zonkey, and zebu. Our animals are friendly and most love to be fed.
Observe and learn through getting to see the animals outside and up close.
Feed for the animals is available for just $1.00.
Pony Rides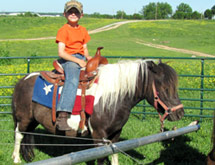 Our ponies are always a popular attraction with kids. Most children love to ride a pony. For those who are a little more timid, just come by and pet them. The ponies won't mind and neither will we.

Pony rides are included with farm admission. What a fantastic deal! Pony rides are available for kids under 100 lbs. and 4 ft. tall.