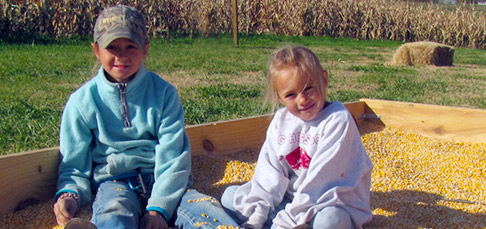 Kid's Corner
We have a special area just for younger kids. A Straw Bale Maze, Hay Bale Pyramid, and Corn Box will keep kids entertained and occupied. They can have a good time playing, climbing, digging, jumping, well... just being kids!
Fresh air and wide open space in the country make a great backdrop to our play area.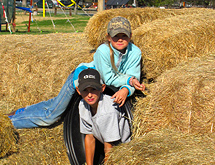 Straw Bale Maze
The Straw Bale Maze is a maze created from placing bales in a designed pattern for kids to walk through. Much like the corn maze, only made for younger visitors.
---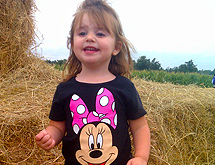 Hay Bale Pyramid
The Hay Bale Pyramid is a mound of bales stacked together. It is specifically designed for climbing. They can go around, over, or just climb to the top and back down again.
---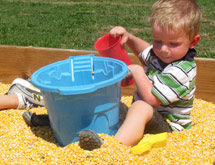 Corn Box
Our Corn Box is like a sand box, only filled with corn kernals. Kids can dig, shovel, or fill a pail to their heart's content.
---