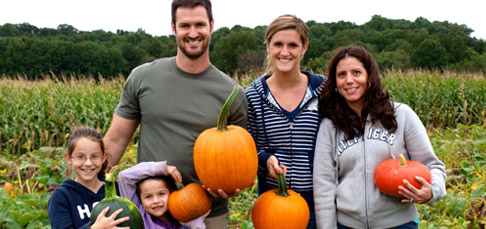 Pumpkin Patch
Pick-your-own pumpkin at Farmland Adventures!
Come pick out a pumpkin in our Pumpkin Patch. Walk through our large patch and pick the pumpkin that is right for you. Take part of the fall season home with you.
Prices are $.50 per pound, maximum charge $12.00 per pumpkin so NO pumpkin costs more than $12.00! What a deal!
PLEASE NOTE:
Admission is required to enter the farm and pick out a pumpkin.
The Pumpkin Patch does close at dark, so come early if you want to go into the patch to pick out your pumpkin yourself.